Walk with your Doc is the Doctors of BC public health campaign that gets British Columbians moving, builds community relationships, and shows that BC doctors Walk the Talk.

Each year during the week of May 10 doctors host walking events in their communities. The walks are a fun and simple way to get patients and community members moving, and to discuss the benefits of daily activity with them in an informal, social setting.

Walk with Your Doc – May 6 – 14 , 2023
Be part of the walking movement, and let your patients know they can walk with their doc!
Why Do Doctors Of BC Want To Walk With Their Patients?
Because it's the best prescription for health they can give you!
Did you know that walking can have the same health benefits of running? It's true! Walking is a simple and fun way for people of all ages and abilities to feel good and be fit. By adding just 30 minutes of brisk walking to your daily routine, you could:
A 30 minute brisk walk can burn about 150 extra calories a day. The more you walk and the quicker your pace, the more calories you burn.
Walking has the power to lower your risk of getting high blood pressure, diabetes, high cholesterol, and heart disease.
Researchers have found that exercise can keep DNA healthy and young. How? By turning off the aging process in your chromosomes. In order to stay young, you have to keep your cells young.
The mental effects of exercise are manifested much more rapidly than the physical. A study found that "exercise holds immediate benefits for affect and cognition in younger and older adults."
A regularly active adult takes around 10,000 steps from morning until night. Participating in Walk With Your Doc means an additional 2,000- 3,000 steps.
Find a Walk With Your Doc near you and feel free to show up
Burnaby Walk with your Doc
250 Willingdon Avenue
Burnaby, British Columbia V5C 5E9
6th May
9:30 AM
Hosted by

5 people
More info / registration
Walk with your Doc 2023
2600 BC-6
Polson Park
Vernon, British Columbia V1T 2Y5
10th May
12pm
Hosted by

3 people
Walk With Your Doc - Nanaimo
100 Comox Rd
Nanaimo, British Columbia V9R 3H7
13th May
10:00 AM
Hosted by

3 people
Parksville Beach Board Walk
1-100 Lombardy Street
Blue Merle Medical Clinic
Parksville, British Columbia V9P 0G4
11th May
4pm
Hosted by

2 people
West Coast Family Medical Clinic
6660 Sooke Rd
Sooke, British Columbia v9z0a4
11th May
12:00
Hosted by

11 people
SND Division Walk 2023
Bear Creek Park
13750 88 Ave, Surrey, BC
Surrey, British Columbia V3W 3L1
11th May
18:00
Hosted by
Sunshine Coast Division 'Walk with your Doc'
4595 Sunshine Coast Hwy
Davis Bay, British Columbia V0N 3A1
11th May
5:30pm
Hosted by

10 people
Walk the Talk with your community!
Since 2010 Walk With Your Doc, has helped physicians and patients build healthier relationships. By hosting or attending a Walk With Your Doc, you are "walking the talk" about the benefits of daily activity while demonstrating to your patients that you care about their well being.
Doctors and event organizers will receive support every step of the way with posters, pamphlets, balloons, pedometers, communications support and much, much more.
Event organizers can host a walk by registering as a host. Doctors of BC will respond within 2 days.
Download the Walk With Your Doc logo files and posters for your own marketing. JPG and PNG formats available
Walk With Your Doc Brand Guide
Walk With Your Doc Posters
Media Advisories by Region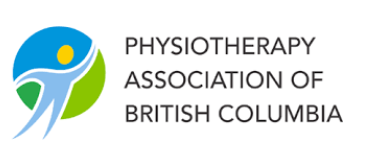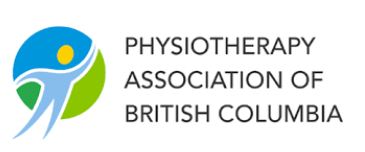 The Physiotherapy Association of British Columbia is once again partnering with Doctors of BC for Walk With Your Doc, a great opportunity to connect with communities across the province to walk and talk about the benefits of being physically active.
BC physiotherapists invite all walk hosts to Ask a Physio to lead a warm up and stretch and walk side-by-side with them at any of the Walk With Your Doc events province-wide. Simply indicate your interest when you sign up to host a walk and PABC will get in touch.
If you are a physiotherapist and would like to join a walk, please contact PABC here.